If you find yourself faced with a ghost or ghoul, the good thing is that you can run away! But what happens when you have a sight of true terror right on your head? For the month of October, we're asking 4  naturalistas about their hair horror stories; so proceed with caution and don't be too alarmed… here's our first horror story.
Hey NaturAll Club! I'm Carmen and here's my hair horror story. When I was 16 I won a trip to Italy for school and wanted to go with a new hairstyle. I decided to dye my hair a very light brown; which was a big jump from my natural dark brown hair. Around this time I was relaxing my hair (yikes) so my hair was not the strongest to begin with. 
So I went to the salon to get the dye done and the process alone was terrible. I was basically choking on the fumes from the hair dye and my eyes and nose were burning.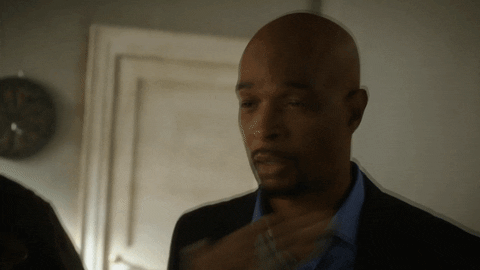 Once the process was finished, the color was uneven but that's not even the horror story! The actual horror was the state my hair was in after all of this! It was horrible; I had dry brittle ends, my hair didn't grow, and I had to relax it more just to make it look okay. Of course, this made my hair even weaker and prone to breakage! It was a never ending cycle of damage to my hair until I decided to go back to my dark color and stopped relaxing my hair. 
 That's actually what caused me to go natural. After being damaged by chemicals for so long, the absence of heat really helped my hair start to get healthy.
I've been natural for about 4 years now and my current regimen to maintain my 4c, low porosity hair is washing and deep conditioning (with the Avocado Deep Conditioner in the dry solution) every 2 weeks where I alternate between a shampoo and a co-wash to cleanse (depending on how much product I have had in my hair). I style with our Nourishing Avocado Leave-In Conditioner, Flaxseed Curl Custard or Flaxseed Gel, and then seal in moisture with the Pure Avocado Oil. 
I wish someone were there to give me the advice I'm going to give you, but you, as a natural, need to learn what your hair does rather than focus on what you want it to do. 
Have you experienced something similar to Carmen? Tell us about it down below!